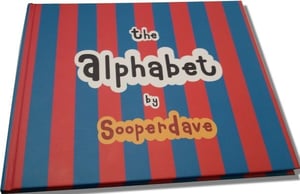 £

12.00 - On Sale
this is my first book and it is collection of pictures relating to the wonderful thing that is the alphabet, printed in a fine hard back book with nice glossy pages.
comes with all 26 letters and is in full colour.
order now to receive free stickers with your book.
if youd like a peek at what the images in the book look like head over too http://www.orangespace.net/thealphabet